The Consumer Token Offering (CTO) framework seeks to be a set of best practices for launching new tokens or Token Generation Events on Ethereum.
By Ki Chong Tran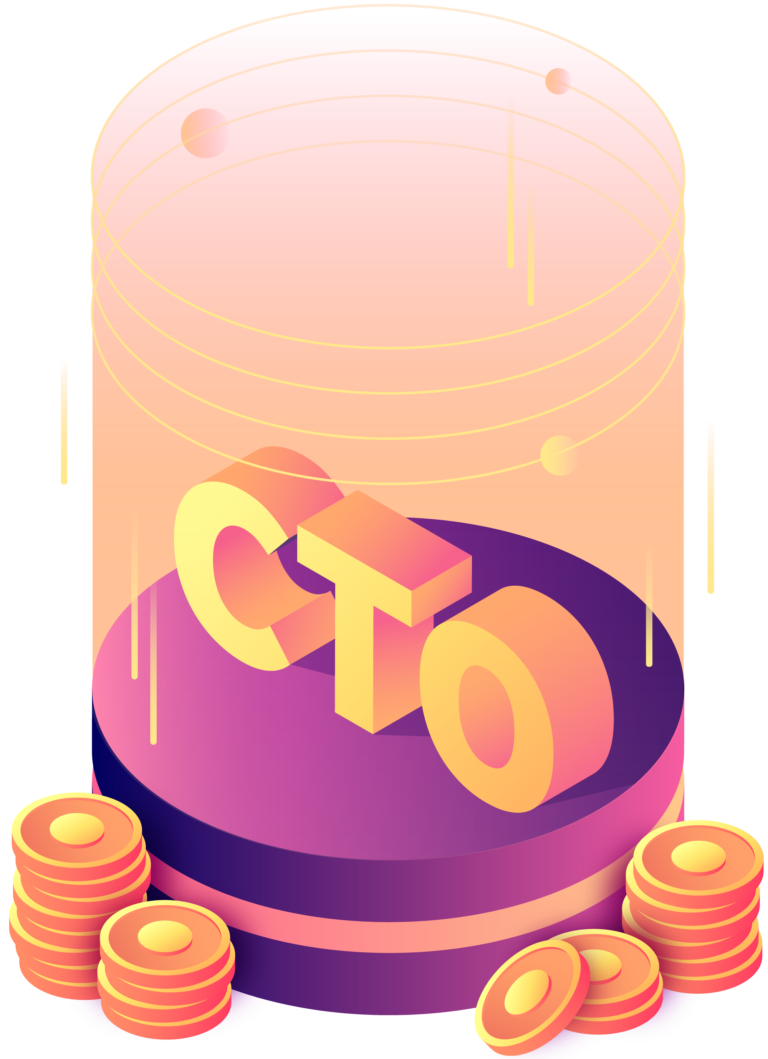 The crypto industry reached new heights in 2017 and early 2018 in large part because of the FOMO and hype generated from ICOs, but that was also one of the main reasons for the dizzying crash that followed.

Scams, false promises, and legal repercussions have made ICOs a thing to be feared, but new technology adapts and evolves. Out of the Initial Coin Offering (ICO), came the Security Token Offering (STO), the Initial Exchange Offering (IEO), and now the Consumer Token Offering (CTO).

Crowdfunding has always been a very strong use case for blockchain technology because anyone on the planet was able to participate in funding and owning a piece of a promising new network by buying a token or coin.
 Since distributing tokens via blockchain is simply too effective and desirable to ignore, new practices are being worked out on how to do this best and that is where the Consumer Token Offering (CTO) comes in.We explore this new phenomenon below.
What is a Consumer Token Offering?
The Consumer Token Offering (CTO) framework seeks to be a set of best practices for launching new tokens or Token Generation Events on Ethereum.

The framework centers on 10 key concepts of token usage, governance, distribution methods, distribution purpose, supply, conflict resolution, security, marketing, consumer protection, and compliance.

The CTO framework is designed to be an open and evolving collaborative effort that will hopefully create a high standard of trust and reliability between token projects, token holders, and regulators.  


Consumer Token Offering Framework Concepts
The Consumer Token Offering framework outlines 10 concepts:
Tokens should be useable for goods, services, or content and not for money-making schemes like equity and investments.
The management and governance of the token should be transparent and clearly identifiable as decentralized or not.
Tokens should be distributed fairly and transparently.
The reason for the token distribution should be clear and transparent.
The rules for the supply, creation, and destruction of tokens should be clear and transparent.
There should be a procedure to deal with conflicts.
Related smart contracts, dapps, and tokens should be audited for security.
Marketing should not be misleading.
Projects should protect and empower users.
Project should consult with legal counselors to make sure they are compliant with all relevant laws.
Who Invented the Consumer Token Offering?
The CTO is a framework created by the Brooklyn Project, which is a collaboration led by the ConsenSys Legal Team and consisting of different blockchain industry partners.


Did you know?
Two well-known projects that have used the Consumer Token Offering framework are Civil and FOAM. They were both launched on the Consensys Token Foundry platform in 2018 and applied a rigorous standard that required token offering participates to prove that they were knowledgeable about the project and the crypto industry in general.
In order to participate, Token Foundry users had to pass a quiz as part of the onboarding process and buyers were not able to sell their tokens until they proved that those tokens were actually used.
A brief history
November 2017 – The Brooklyn Project is launched at the height of the ICO and crypto boom.
September 2018 – Version 1.0 of the Consumer Token Framework is released after public feedback.
April 2019 – The US Securities and Exchange Commission (SEC) releases their crypto offering framework called 'Investment Contract Analysis of Digital Assets' as general guidance for new token offerings.
What's so special about it?
The problem with ICOs is their completely unstructured nature, which makes the process vulnerable to fraud, rampant speculation, and legal repercussions. Security Token Offerings STO are more legally compliant but are restricted to qualified or accredited investors, which defeats one of the main purposes of a token offering, which is to have a wide and diverse network of early adopters.

Initial Exchange Offerings (IEOs) are centrally managed by 
exchanges
, which negates the permission-less and decentralized feature of blockchain technology. The CTO hopes to be the best of all worlds by creating a voluntary set of standards


SEC Framework Concepts
The release of the SEC framework for token offerings offers the clearest guidance so far for token sales from U.S regulators. The main points that the framework discusses are whether there is an expectation of profit and whether the project is truly decentralized.
Basically, if there is a usage for the token right away and it is not explicitly an investment device and the platform is decentralized, then the token might not be a security.
When comparing the SEC and CTO frameworks, the CTO framework may be compliant in that it emphasizes tokens having a use case and not having an expectation of profits as it did with FOAM and Civil. However, it should be noted that the SEC framework does not offer any legal guarantees so projects still need to proceed with caution.
The Future
Though Consumer Token Offerings have not been widely adopted in the crypto industry, it is a big part of the future for ConsenSys, which is behind fundamental and vital projects in the Ethereum ecosystem. Joseph Lubin, ConsenSys's founder, said during his keynote address at the 2019 South by Southwest (SXSW) Conference that they will be conducting four or five CTOs in the year. It will be interesting to see if other projects follow their lead.