The Fourth Industrial Revolution has arrived with the emergence of new technologies. Is your company ready to join in?

The Fourth Industrial Revolution (4IR) is building momentum and creating opportunities and challenges for businesses of virtually all types and sizes, particularly those engaged in leading a successful digital transition.
Emerging 4IR technologies, such as autonomous vehicles, VR/AR, AI, robotics, blockchain and IoT, are poised to simultaneously raise the stakes and create new opportunities across an array of business sectors.

The 4IR represents a crash of two worlds, according to Mohamed Kande, an advisory leader at professional services firm PwC. "It's the collision of time and technology, the wall of physical assets colliding with a digital wall," he explained.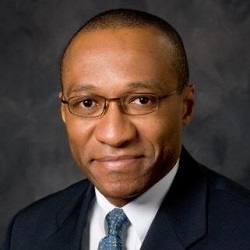 Mohamed Kande
The challenge now facing industries worldwide, Kande observed, is handling the emerging business models and evolving customer expectations created by new 4IR capabilities.
"With this in mind, a key issue for executives will not only be to understand how these technologies can benefit their businesses, but how to react to drastic market changes and divergence caused by the unforeseen technological innovation," he said.
The task aheadIT leaders are currently facing two high-level tasks: the need for business model innovation and identifying the next generation of challenges. "Simply put, typical product innovation will no longer be enough," Kande warned, noting that leaders will need to balance product innovation against business model innovation. "This puts a premium on identifying new ways to serve the market."
IT leaders can prepare themselves for 4IR technologies by embracing them in combination to solve various business issues. "If the technologies aren't employed to solve a business problem, they aren't generally going to help the organization keep pace with the rate of change," commented Scott Buchholz, national emerging technologies research director for business consulting firm Deloitte.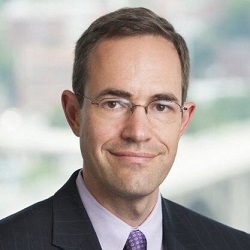 Scott Buchholz
Getting started
Connectivity and collaboration are the keys to preparing a business for new technologies, said Gregory Hayes, director of North America applications and consulting at EOS, an industrial additive manufacturing systems developer. "When considering implementing new technologies like AR, VR or Blockchain, no one company is going to be able to do it alone successfully," he observed.

"IT leaders can prepare by identifying and partnering with organizations that have pieces of the IT solution that they need to implement."
The advanced technologies discussed here will be key themes of the new Emerging Tech track at Interop 2019, running May 20-23 in Las Vegas.


A common way to evaluate promising 4IR technologies is with pilots or proofs of concept projects. "Not every technology needs to be in production tomorrow," Buchholz advised. "This also gives staff a chance to adjust and learn the new technologies as they go."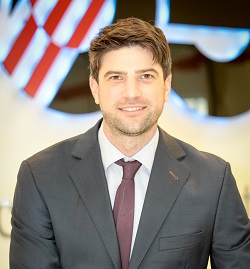 Greg Hayes
Yet despite best efforts, many 4IR projects fail to make it past the proof of concept pilot stage. "This is not because the project won't deliver value," observed Stephan Biller, chief innovation officer and vice president, IBM Watson IoT.

"The problem is that leaders fail to plan in advance how to measure value and how to build the business cases to move the projects into production.

"
Developing and nurturing a future-focused workforce is also essential for successful 4IR adoption.
"People not only provide execution, but also help to ensure seamless technological adoption within an organization — and leaders need both," Kande noted. "If you're making the decision to invest in next-generation technology to reap the benefits of the 4IR, it's important that your people know how to properly use and interact with these technologies on a daily basis."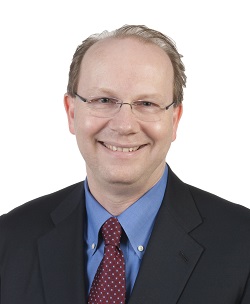 Stephan Biller
In the years ahead, virtually all types of businesses will need designers and engineers who can think in 4IR terms. "This may take shape in re-learning design methodologies, understanding and accounting for security concerns or other factors that require a learning curve to transform ways of working from Industry 3.0 to Industry 4.0," Hayes said.Investments in IT, operational technologies and HR should be synchronized to deliver the maximum possible RoI.
"Leaders need to ensure their digital investments match their investments in people," Kande explained. "If an organization only focuses on the technology, they are missing an opportunity to close critical skills gaps within their organization, which is a big reason why many digital transformations fail.
"Maximizing 4IR ROITo maximize ROI, IT and business leaders planning to in invest in 4IR technologies should consider taking a step by step approach toward adoption.
"Developing a strategy from the outset, realizing the total investment needed and calculating your potential ROI over time, are critical steps in maximizing return," Hayes said.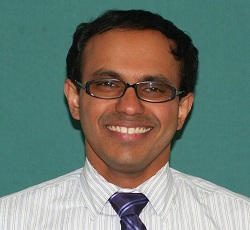 Jay Venkat
As projects move from proof of concept into the pilot stage and beyond, they need to be constantly monitored and tracked against defined KPIs, Biller stressed. "Defining the KPIs and tracking their progress gives you well defined results," he explained.
"Tracking the metrics also helps you obtain credibility and buy-in from your teams and business partners as you expand projects into the next stage with production rollouts.
"
As business and IT budget boundaries continue blurring in the years ahead, CIOs and other business and IT leaders it will need to begin focusing on overall business value rather than counting budgets in functional silos, said Jay Venkat, senior partner and managing director of the Boston Consulting Group, a global management consulting firm.

He noted that IT leaders must also invest in themselves by keeping on top of emerging technologies and understanding how to harness their capabilities. "Doing so will position them for dialogues with business counterparts on curating the right set of tech," Venkat advised.

[For more on implementing today's emerging technologies and what they mean to business check out these recent articles.]
The Problem with AI Facial Recognition
Prepping the Enterprise for the AI Apocalypse
Digital Transformation Rx: Moving Health Care to the Cloud

John Edwards is a veteran business technology journalist. His work has appeared in The New York Times, The Washington Post, and numerous business and technology publications, including Computerworld, CFO Magazine, IBM Data Management Magazine, RFID Journal, and Electronic ...View Full Bio


We welcome your comments on this topic on our social media channels, or 
[contact us directly]
 with questions about the site.